Yeah dudes, sorry I had to take it sooooo way back to 1980 whatever, but this isn't about the song, it's about the guitar... one of Joe's old guitars...named Swordfish, so I was informed, by the man himself. So without any unnecessary diatribe, here is the guitar as I purchased it, from a guy who bought it from a music store where Joe traded it in on a Les Paul.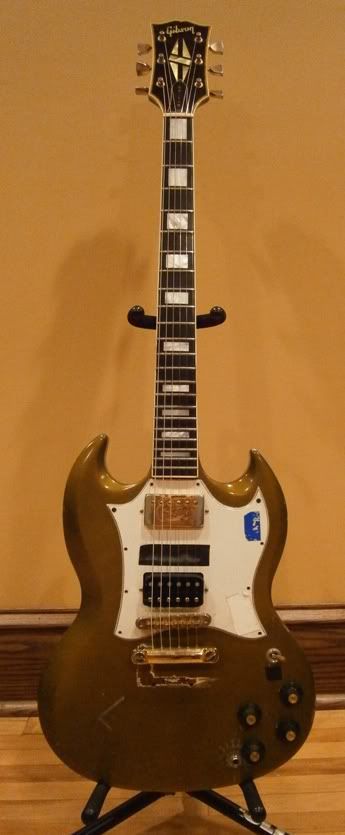 When I'm not feeling lazy, I'll post up a picture of how it is currently set up.
See? Regular people can step into the shoes of giants with a little patience and some saved-up funds.